THE M-484K CRYPTOGRAPHIC PROTECTION COMPLEX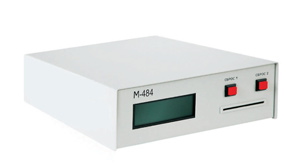 The M-484K device is intended for cryptographic protection of the data transmitted through dial-up and separate communication channels.
Operational independence of the devices from the computational means allows flexible creation of the protected systems of data transmission.
The M-484K device provides cryptographic protection of confidential information and have the Compliance Certificate issued by the Central Agency for Certification of the Federal Security Service (CBS FSB).
FUNCTIONS IMPLEMENTED IN THE M-484K RANGE OF DEVICES
IN CHANNEL MODE:
Encryption of information in the gamming mode (with feedback), according to the
Russian National Standard (GOST) 28147-89 with a speed of up to 115 Kb/s in duplex
mode;
Transparency of interaction between the PC and its modem at an established
connection with use of a fixed set of AT-commands and physical signals of the interface
RS-232C, if there are no restrictions on usage of communication software.
IN SERVICE MODE:
Authentication of the user and abridging of access to the article resources of all
categories of users with use of the Russian Smart Card (RIK) and password;
Initialization of products.
THE TYPICAL SCHEMES OF CREATION OF A PROTECTED ROUTE FOR USE OF DEVICES FROM THE M-484K SERIES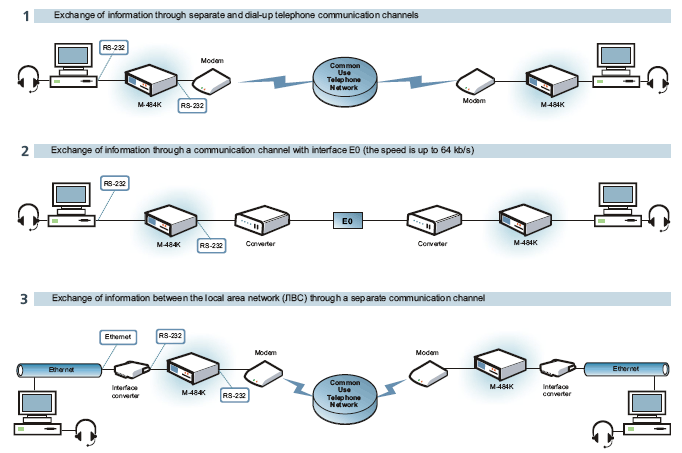 EXCHANGE OF INFORMATION THROUGH A PROTECTED CHANNEL WITH A SPEED OF UP TO 8 Kb/s WITH THE USE OF THE SPACE COMMUNICATION CHANNEL
EXCHNAGE OF INFORMATION THROUGH A PROTECTED RADIO CHANNEL WITH THE USE OF MOBILE TELEPHONES AS MODEMS
EXCHANGE OF INFORMATION THROUGH A PROTECTED CHANNEL IN ISDN NETWORK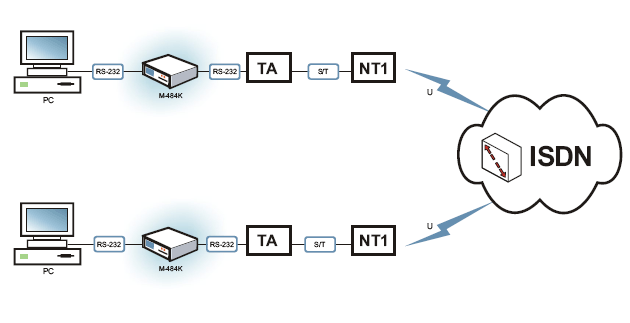 CONDUCTING OF THE PROTECTED TELEPHONE NEGOTIATIONS